Clash Detection
Have us place your models into a scanned 3D environment of existing surroundings. We'll detect clashes in your design to reduce costly and unexpected rework.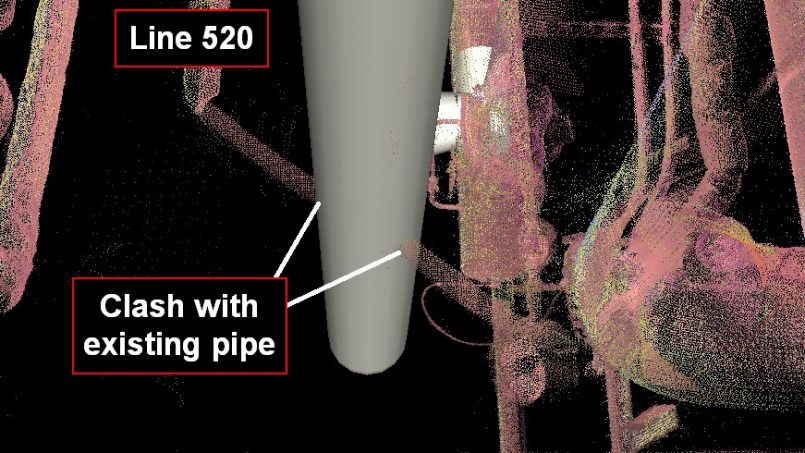 Example clash with an existing pipe run.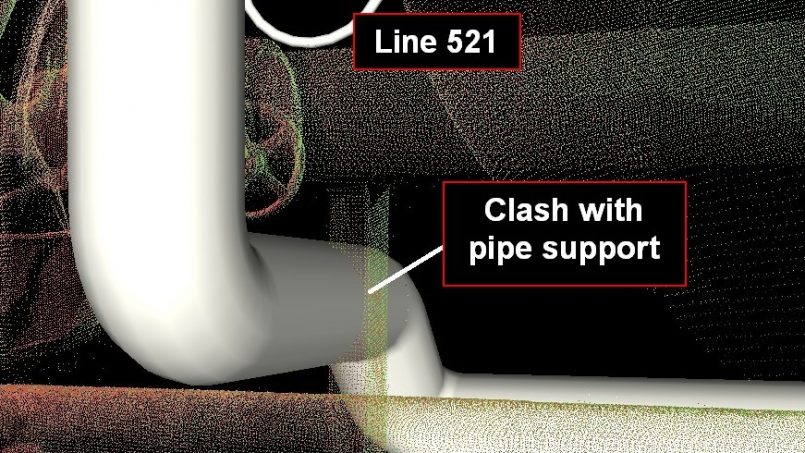 Example clash with an existing pipe support.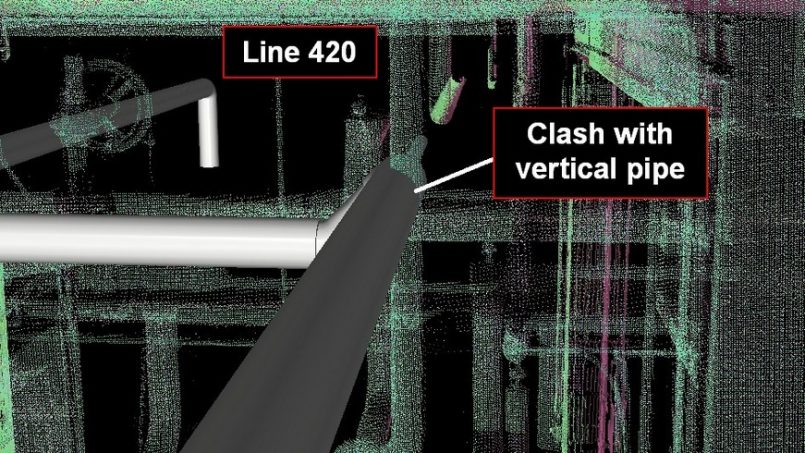 Example clash with an existing pipe run.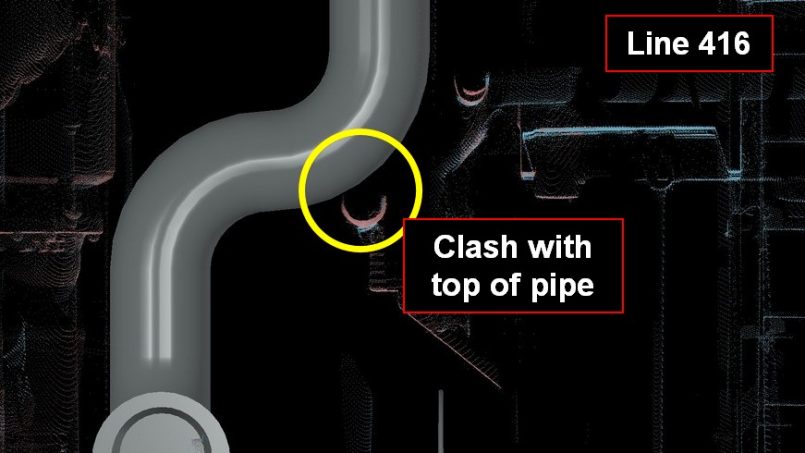 This unique clash would be easily missed with automated methods of clash detection. Since the scanner is below the pipe, the top surface of the pipe was not captured during scanning. However, this clash was detected through our manual clash inspection where we follow each pipe run from beginning to end.
Greetings Daryl and Team,I just wanted to thank you all for the dedication and support you gave to the Shell Process Improvement project at the PSR refinery. Your product proved invaluable to its eventual success. I am now a true believer, at least with Summit in the technology. We are finishing up with the shutdown and I've received compliments from both Shell and the piping contractor on the accuracy of the design and tie-ins.Thanks again!
---
Our process involves following each new pipe or mechanical system and manually inspecting each area for clashes. When a clash has been found we'll provide you a screen shot of the clash and a spread sheet that includes the XYZ coordinates as well as a description of the clash.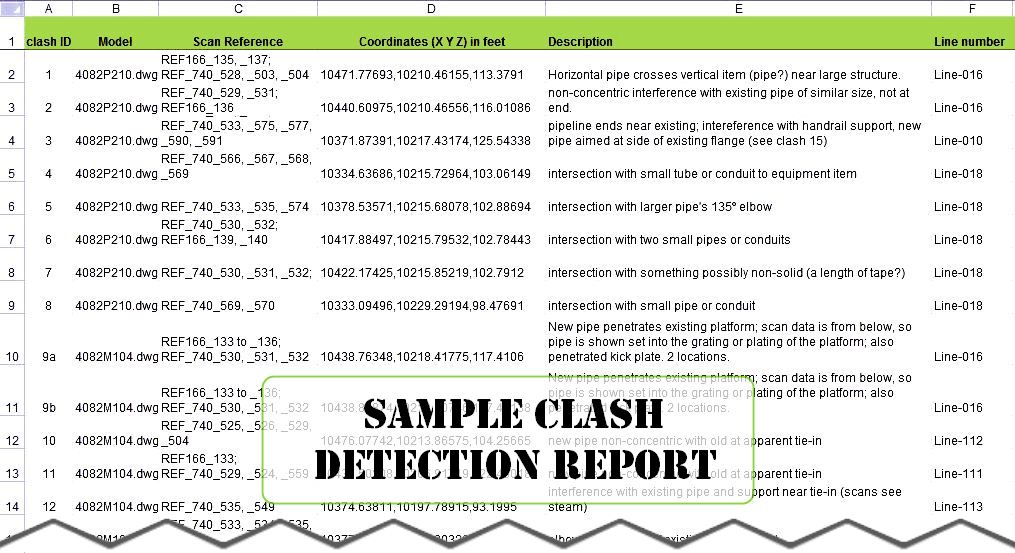 ---
More examples of using 3D laser scanning for clash detection.
Facility laser scanned prior to equipment move in.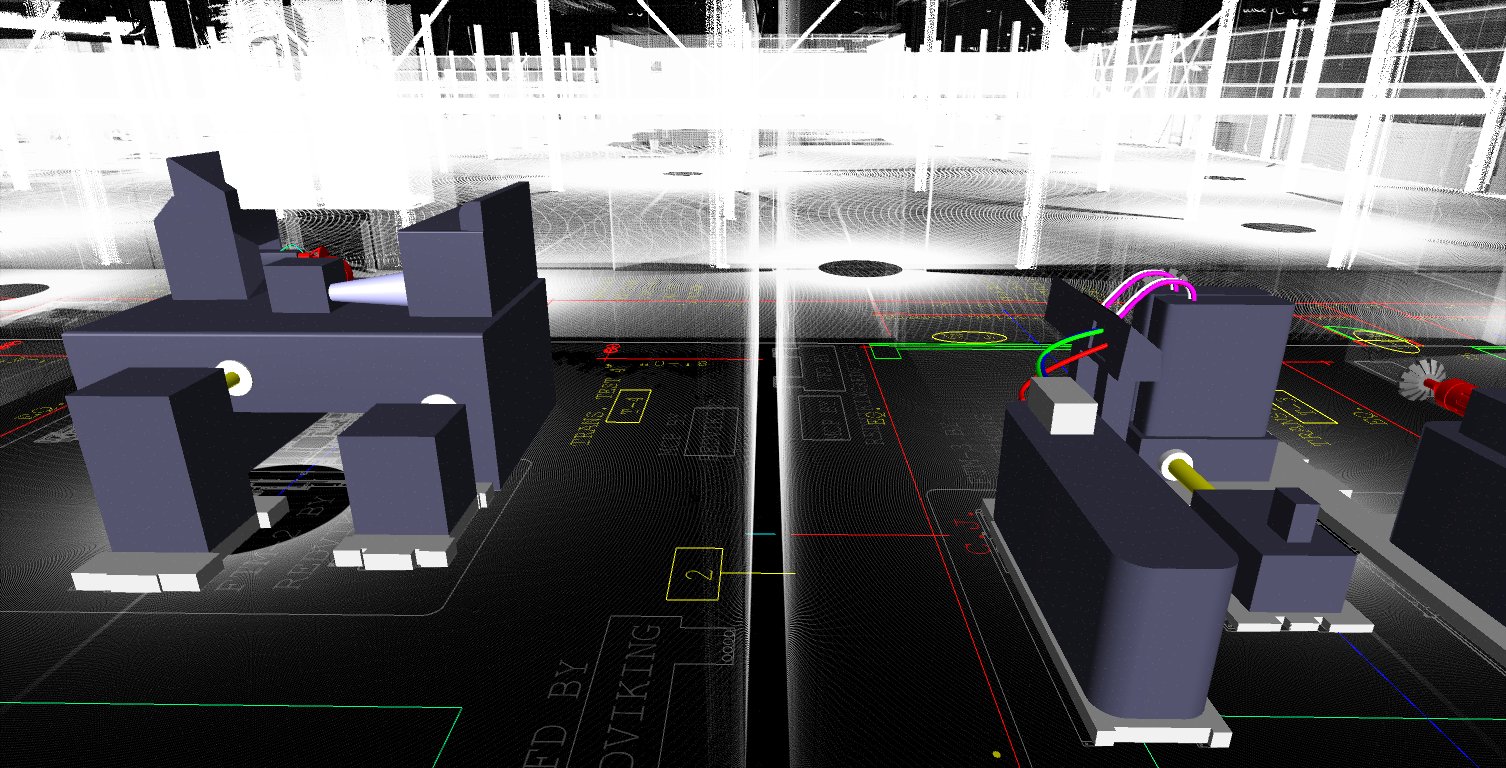 New equipment placed inside the 3D scan data.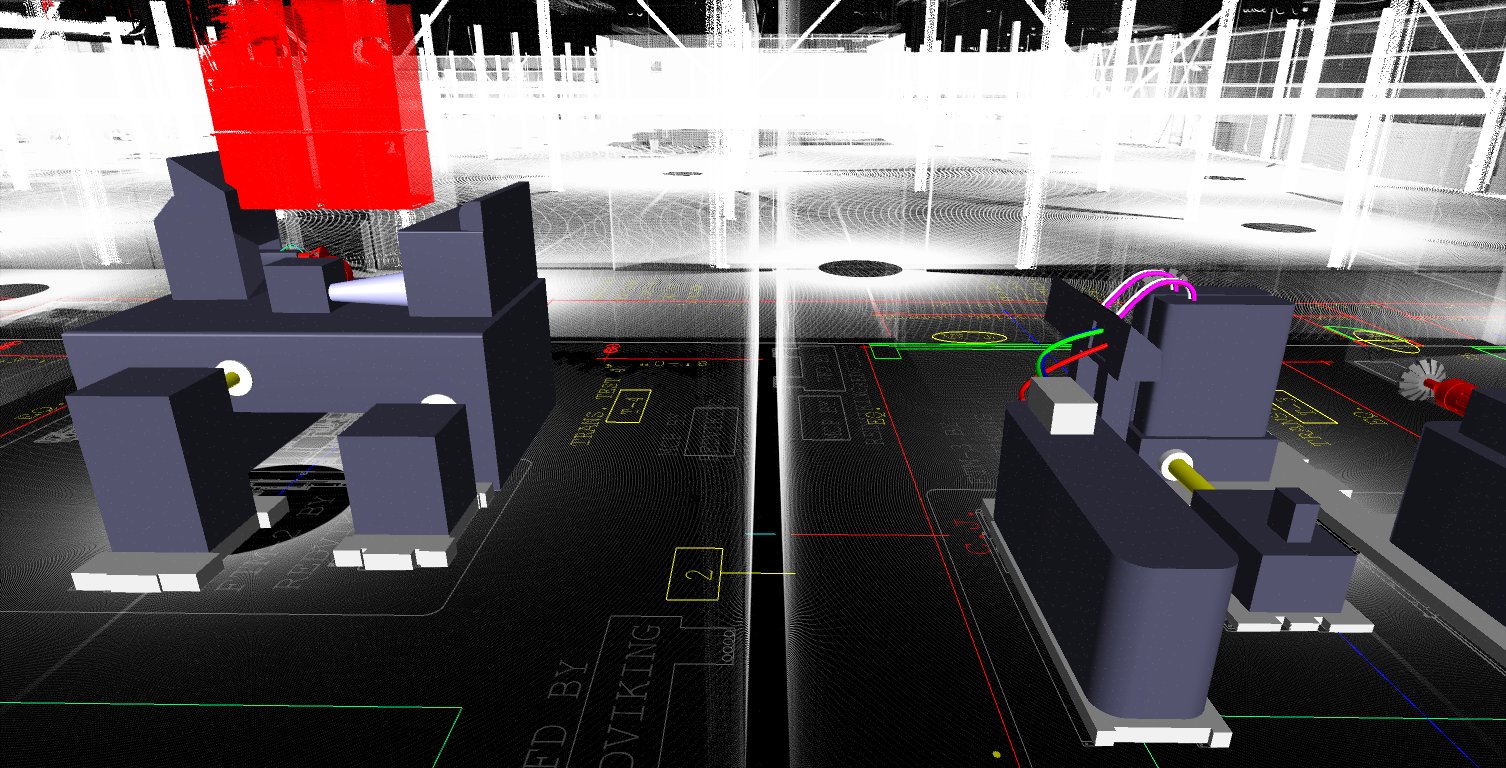 Clash with equipment (colored in red) has been discovered and added to our clash report.